More market details
It's easy to find events with Betfair live video available: reorder the results by clicking TV in the top white bar and events with video available will be presented on top.
• The blue video icon indicates an event with Betfair live video;
• The white video icon means there is information available about TV broadcasts.
Note: the information presented by both blue and white icons depends on your IP location.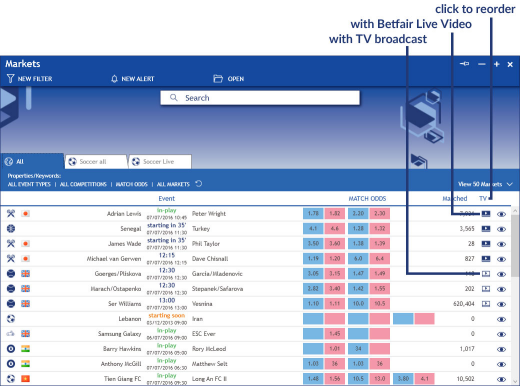 By clicking anywhere in the desired market line, you open the corresponding market view. To watch the video click the white video icon on the top blue bar of the market view. A popup window will be opened with the video, which you can resize and keep on top by clicking the pin icon.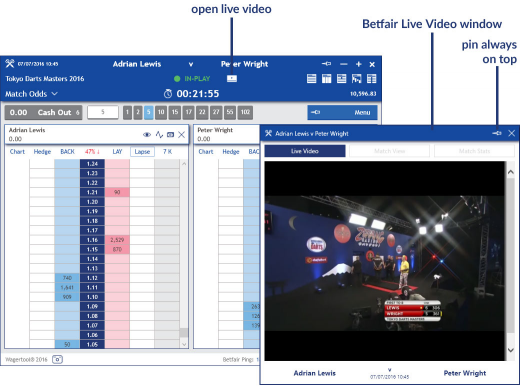 This is a match view widget which is available in many events. It presents livescores and live information about the event. The widget gives you real time information and has less delay than the video. Moreover, it's available in far more events than video.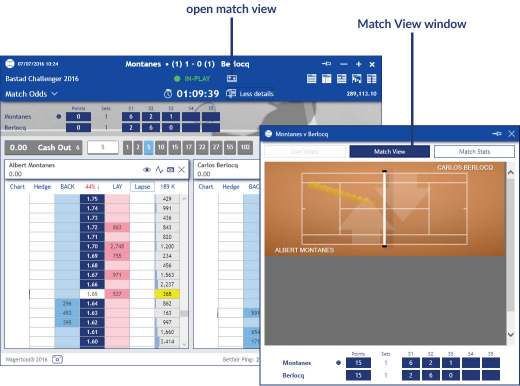 When the match view is available, a match stats widget will also be offered, with precious live statistical information about the event.