Placing bets
First you need to find the event and the market you wish to bet on.
After opening a market, in one of the 5 views available (grid, ladder, multibet, chart, all markets), just click a blue rectangle to place a BACK bet or a pink rectangle to place a LAY bet. The amount you'll be risking is the one selected in the stake list.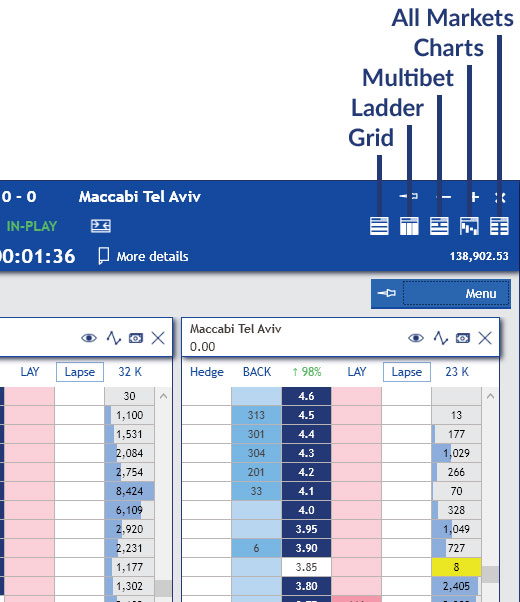 The most used views to bet on a market are grids and ladders:
the grid view is usually used to monitor odds and bet in many selections of the market (useful for markets with many selections, like choosing the winning horse in horse races);
the ladder view is usually used to place many trading bets in a market, or even 3 or 4 selections of the market (depending on the size of your screen).
If the "confirm bet before submitting" option is turned on you'll see a popup to confirm you bet before submitting it. You can turn it off in the popup itself or in the settings.